on Thu Mar 24, 2016 5:05 am
Message reputation : 100% (1 vote)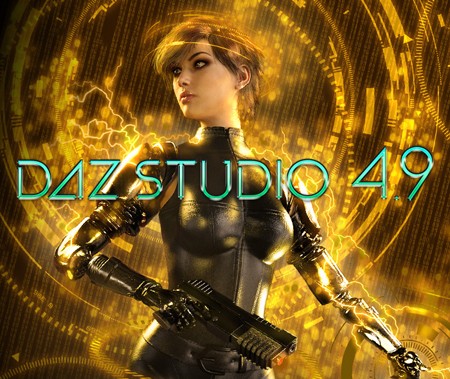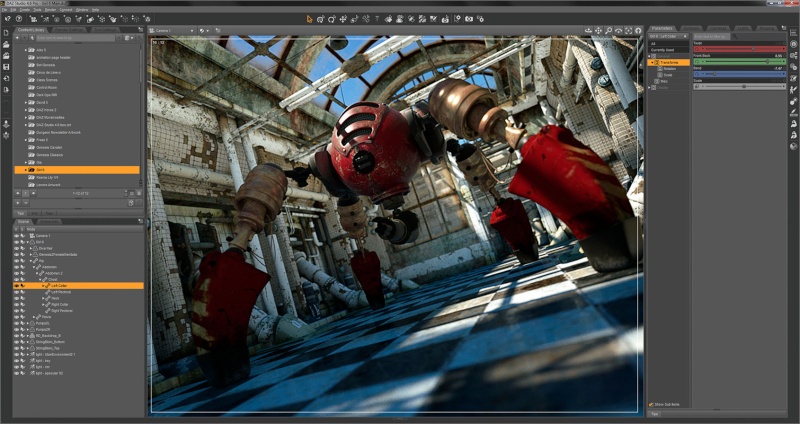 What is DAZ Studio?
DAZ Studio is a feature rich 3D figure customization, posing, and animation tool that enables anyone to create stunning digital illustrations and animations. DAZ Studio is the perfect tool to design unique digital art and animations using virtual people, animals, props, vehicles, accessories, environments and more. Simply select your subject and/or setting, arrange accessories, setup lighting, and begin creating beautiful artwork.

With DAZ Studio you can...


Create custom 3D characters and avatars


Create graphic design elements


Produce illustrations for books, comics, and graphic novels


Quickly make your own editorial artwork


Design virtual environments with animated fly-throughs

What's the catch?
All this for free? Yes, the program is free and comes with enough models to learn how to use it and you can build many basic models or scenes. How the company makes money is that they have an online store where you can buy a lot more models and objects. You can go to the DAZ Studio forum (from their website) and find a few more free models and objects. You can also Google "DAZ Studio models" and find a lot more.



Visit DAZ Studio Website to Download
Enjoy!
Submitted by:
DustyBones

on Thu Mar 24, 2016 7:41 am
Gosh, that looks so complicated.  
Have you ever tried it?

(Free) Graphic Request Rules | Join the Creative Team 
Enter contests | Show off your creations
Banner =/= Logo  | Keep the aspect ratio!
on Thu Mar 24, 2016 8:06 am
@Mimóza

wrote:Gosh, that looks so complicated.  

Have you ever tried it?
I played with it some tonight just touching the surface of it, so don't really know much. I've never really done much 3D modeling stuff.
It's just another program I thought might interest some artists who would like to try their hand at 3D modeling.

Permissions in this forum:
You
cannot
reply to topics in this forum