on Tue Jun 14, 2016 9:52 pm
http://www.graphicballoon.com/t535-manga-render-request#3183
So I have a question from this topic. The method works fine but it makes the outlines very negligible. Is there any way to make it better and thicker lines?
I am using those manga renders, getting rid of their whites to make it blend with my background to make banners for my forum
An example image
Spoiler:
So any tips? The renders made from the manga panels themselves have thick lines (like the one above) but the ones converted have faint lines which often get deleted when I try to get rid of the whites. (layer blend mode = darken also gives the same effect)
Example:
HELP NEEDED

I don't wanna spend like 30 minutes on each render redrawing the places (and achieving horrible outcomes)
on Tue Jun 14, 2016 9:59 pm
Simply use multiply blend mode? Still too thin?
http://www.graphicballoon.com/t242-blend-mode-multiply
Sample: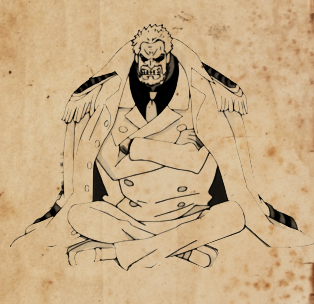 Banner =/= Logo  | Keep the aspect ratio!
on Tue Jun 14, 2016 10:19 pm
thanks that's workable. Is there any other technique that you are aware of to make it thicker? Thanks again!
on Wed Jun 15, 2016 7:18 am
Message reputation : 100% (1 vote)
I don't know.

1) You can trace manually the lineart and then make it thicker.

2) You can vectorize in different programs, eg. in Inkscape. It automatically traces the lineart and then you can make the lines thicker, since it's a vector you can edit it. You can give this a try. Though, the pic above contains a lot of details, not sure if it could do it well. Cannot make a sample now, I'm not at my own laptop and have no softwares to try things here. ._.
Banner =/= Logo  | Keep the aspect ratio!
on Wed Jun 15, 2016 7:25 am
No problem!

I'll try to fiddle around and see what works best for me! Thanks again


Permissions in this forum:
You
cannot
reply to topics in this forum