on Thu Jul 14, 2016 8:27 am
Hi everyone.
I'm Elementar. You may have seen me somewhere before.
Anyway, I'll get to my usual welcome post.
I like study, sports, music, foruming and gaming (mainly Nintendo, but I'm familiar with most consoles).
If you want to ask me any questions, feel free


on Thu Jul 14, 2016 10:42 am
Graphic Softwares (Freeware)
on Sun Jul 17, 2016 7:43 am
Hello and Welcome to Graphic Balloon!
on Tue Jul 19, 2016 1:31 pm
Hello
@Elementar
,
Welcome to the Graphic Balloon!
Hope to see you around!~

Be a member of our Staff Team
Request Free Graphics | Introduce yourself here
Collect all the awards | Shop in our GB Store
Tutorial Index | Show of your creations
on Tue Jul 19, 2016 3:59 pm
Welcome to graphic balloon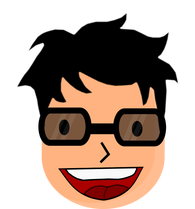 GB Tutorials
Vote for Graphic Balloon!

Permissions in this forum:
You
cannot
reply to topics in this forum